Green IT

Starts Here
Becoming a green business starts with the same things we do at home. Recycling programs, carpooling and automatic light shut off represented an excellent start – but we knew that was just the beginning of a bigger, more impactful march towards sustainability.
Going green has also evolved into a larger, more involved movement that goes beyond saving money and the planet. Your organization's environmental efforts reflect your corporate citizenship, affecting your ability to attract and retain the best talent in your industry. Just as IT simplifies several aspects of your business, from operations to employee collaboration, it can also make your green journey that much easier.
347 Million Metric Tonnes of Unrecycled e-Waste in 2022
17.4% of Global e-Waste is Recycled
2 Million Metric Tonnes Annual e-Waste Growth
Green4Good
Our award-winning Green4Good program offers North American enterprises an effective way to solve end-of-first-life™ IT asset disposition challenges. The value created allows our customers to contribute to charity, purchase new equipment, or fund a social program that is important to them.
CarbonBank
The CarbonBank™ is the first company worldwide to offer carbon credits for your end-of-first-life™ IT assets. In addition to offering carbon credits, CarbonBank™ has the unique ability to offset your new IT equipment purchases and make them carbon neutral. Through the CarbonBank™ program, your organization offsets your operational carbon footprint and resulting climate impact.
FutureValue
By committing to a second life for your technology at the time of purchase, your organization can benefit from up to 20% reduction in initial IT hardware costs while enabling you to refresh your technology more frequently. Participating in FutureValue earns your organization valuable carbon credits while more regular device refreshes enhanced staff experience, reduced lifecycle costs, and mitigated security risks.
Practicing

What We Preach
It's one thing to say you care about the environment and another thing to actually do something about it. Our head office in Richmond Hill, built-in 2010, is 120,000 square feet of environment-friendly office space. One of the design goals was to reduce our headquarters' ecological footprint.
Notable Accomplishments:
Inside the building, large picture windows reduce lighting costs by 40%, and electronic sensors automatically turn off the lights when rooms are empty. The configuration centre boasts energy-efficient heating and cooling racks that significantly reduce power costs. Follow-me print stations have allowed us to right-size from more than 80 printers down to just eight, translating to far fewer wasted printouts and lower electrical consumption. We've reduced water consumption by 60% through low-flow toilets and auto-on faucets and by capturing rainwater for our drought-resistant landscaping. We also offer electric car charging stations in our parking lot to support our staff's sustainability goals and further ingrain the green movement on a personal level.
Is Your Technology Costing You
More Than it Should?
Discover the 5 key factors to drive your next tech refresh strategy.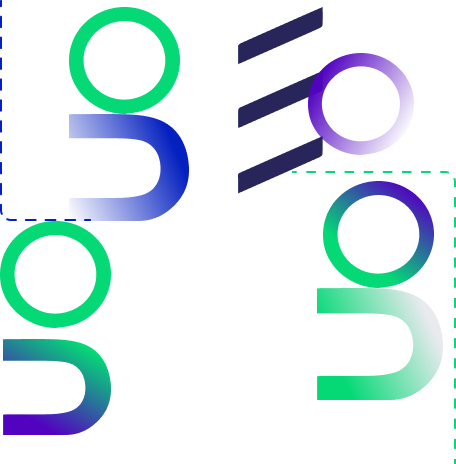 Let's Talk Sustainable IT
Take the next step in your commitment to a sustainable future with the technology investments you're already making today. We're driven to make a difference and are here to be an ally in your journey.